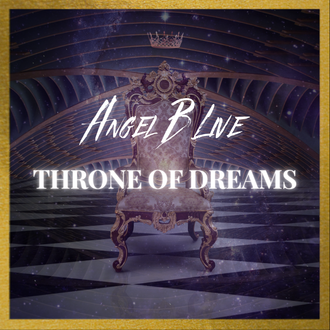 Throne Of Dreams
Angel B Live
We all have dreams at some point in our lives, wanting to be successful artists, basketball players, pianists, dancers, novelists, or actors. For a while, we might dive deep into these dreams, letting them fill our thoughts and daydreams. But as reality creeps in, many of us give up on our dreams, falling into the never-ending cycle of work, bills, sleep, and more work.
Still, the Dream lingers, snoozing during the day and waking up at night when we close our eyes. Whether it's scary or inspiring, the Dream nudges us, urging us to go after it and claim the success waiting for us. When you hear the voice of the Dream, you have to decide: stick with the safe, predictable life or step into the unknown to find your perfect paradise.
The Throne of Dreams is a diverse album, blending various genres like Pop, Hip-Hop, and Classical. It's an uplifting journey into what drives our souls to chase what might seem out of reach.